Soy & Scallion Noodles
Our Soy & Scallion noodles are the perfect balance of salty, sweet, and savory flavors.
This is a carousel with a featured image and a set of thumbnails after. You can use the thumbnail buttons to navigate to a specific featured image slide.
Soy & Scallion Noodles
Meet the next generation of dried noodles.
Momofuku Soy & Scallion Noodles combine the convenience of packaged noodles with the restaurant-level flavor that Momofuku is known for. Plus our noodles are air-dried, never fried so they're as nutritious as they are delicious. Each order contains 15 servings of noodles.

Our Soy & Scallion noodles come with a rich sauce made from soy sauce and sesame oil. It creates the perfect balance of salty, sweet, and savory flavors. The included scallion pack takes it to the next level.
Simple ingredients, complex flavor
Wheat. Salt. Water. That's it. We partnered with A-Sha Noodles to make the most delicious noodles from wholesome ingredients. And our chef-approved sauces are all made from ingredients you know and love.
Convenience without compromise
Have four minutes? Then you can create a meal with Momofuku-level flavor. Our noodles cook in half the time as pasta — and thanks to our sauce packets, they taste great right out of the box. Say hello to your new weeknight staple.
Nutritious, meet delicious
Air-dried, never fried. A-Sha's 18-hour drying process sets our noodles apart. The result: 25% fewer calories than most instant noodles, double the usual amount of protein, and zero mg of cholesterol. It's quality you can taste.

OUR CHEF AND FOUNDER
David Chang is the chef and founder of Momofuku. Called one of "the most influential people of the 21st century" by Esquire, David has appeared on numerous television shows including The Mind of a Chef, Ugly Delicious, and The Next Thing You Eat. His cookbook, Momofuku, is a New York Times bestseller.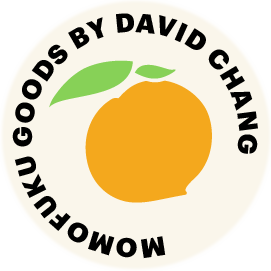 USE YOUR SOY & SCALLION NOODLES
This may be one of the easiest baked mac and cheese recipes you've ever tried. No cooking the noodles in advance. No whisking up butter, flour, and milk. You just combine everything ...

We think our Momofuku Dried Noodles are great on their own. Each comes with a sauce packet to add flavor to your noodles. But if you want to level up your experience, here are a few...