TINGLY CHILI NOODLES
Our Tingly Chili Wavy Noodles are the perfect balance of savory, spicy, and tingly flavors.
This is a carousel with a featured image and a set of thumbnails after. You can use the thumbnail buttons to navigate to a specific featured image slide.
TINGLY CHILI NOODLES
Meet the next generation of dried noodles. 

Momofuku Tingly Chili Wavy Noodles combine the convenience of packaged noodles with the restaurant-level flavor that Momofuku is known for. Plus our noodles are air-dried, never fried so they're as nutritious as they are delicious.  Each order contains 15 servings of noodles.
Our Tingly Chili Wavy Noodles come with an aromatic made from chili paste, Sichuan spices, and sesame oil. It creates the perfect balance of savory, spicy, and tingly flavors. 
Our noodles are different from instant ramen. They have 25% fewer calories and double the protein and zero mg of cholesterol. 
WHAT'S INSIDE
Sichuan Peppercorn

Chili

Soy Bean

Wheat
Simple ingredients, complex flavor
Wheat. Salt. Water. That's it. We partnered with A-Sha Noodles to make the most delicious noodles from wholesome ingredients. And our chef-approved sauces are all made from ingredients you know and love.
Convenience without compromise
Have four minutes? Then you can create a meal with Momofuku-level flavor. Our noodles cook in half the time as pasta — and thanks to our sauce packets, they taste great right out of the box. Say hello to your new weeknight staple.
Nutritious, meet delicious
Air-dried, never fried. A-Sha's 18-hour drying process sets our noodles apart. The result: 25% fewer calories than most instant noodles, double the usual amount of protein, and zero mg of cholesterol. It's quality you can taste.

OUR CHEF AND FOUNDER
David Chang is the chef and founder of Momofuku. Called one of "the most influential people of the 21st century" by Esquire, David has appeared on numerous television shows including The Mind of a Chef, Ugly Delicious, and The Next Thing You Eat. His cookbook, Momofuku, is a New York Times bestseller.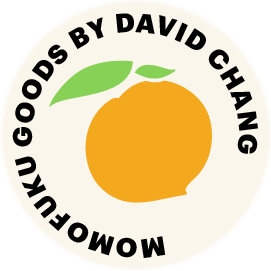 USE YOUR TINGLY CHILI NOODLES
Heat the oven to 400°F. Heat 2 tablespoons of olive oil over medium high heat, then add ground pork. Cook until browned on all sides, about 10 minutes. Remove and drain, reserving 2...

Our broth at Momofuku Noodle Bar takes many hours to make—but this quick hack recipe, inspired by viral trends we've seen on social media, comes together in under 5 minutes. The key ...

We think our Momofuku Dried Noodles are great on their own. Each comes with a sauce packet to add flavor to your noodles. But if you want to level up your experience, here are a few...
Customer Reviews
84
reviewers would recommend this product
Write a Review
Ask a Question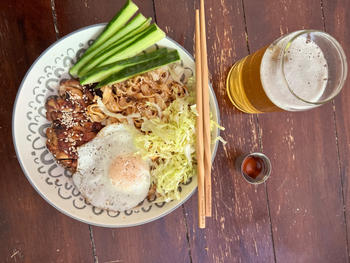 10/08/2022
I recommend this product
Noodles are great as always! One of the sauce packs leaked out in the package though.
Had to throw out 1 noodle pack, only reason for the 4 out of 5. Love the Tingly noodles as well as your other offerings.
Jack M.

United States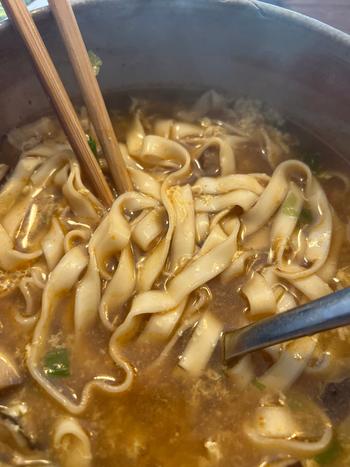 05/24/2022
I recommend this product
Tingly noodle hack
Sometimes I want a broth with my noodles. A quick broth with white miso, chicken stock, scallions, fish sauce, shiitake, and egg will pair exceptionally well with the chili oil condiment. If you need more heat, get out your chili crisp. So good!
Bill

United States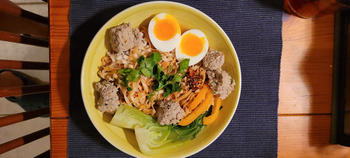 01/04/2022
I recommend this product
LOVE these noodles!
Bought tons of these noodles and the soy and scallion ones for myself and my kids away at school. Pity the tingly chili wavy ones haven't been available. They're easy to prep and everyone loves them. The crunchy chili is a keeper as are all the seasonings.
Sandra M.

United States
01/19/2023
I recommend this product
excellent, delicious noodles
our whole family loved and devoured these noodles. makes for easy weeknight meals paired with veggies and protein of choice. nice knowing these are not filled with too much sodium or unnatural ingredients.
01/18/2023
I recommend this product
Not a fan of the sauce
The noodles are great and the ingredients are very fresh, but the sauce on this one just has a sour taste/smell that I can't get past, so I wouldn't buy them again.
Andrea P.

United States
01/17/2023
I recommend this product
GREAT FOOD, NICE PRESENTATION, DETAILS LACKING
Placed 5 orders, one for me, the rest as gifts for the holidays. Everyone loved everything! The food & packaging was wonderful. I am a big fan of David. My issues are: 1- The follow up emails indicating that my order was out for delivery, which gave me the chance to give recipients a heads up as these were surprises, gifts, were not consistent. On one or two of the orders the emails did not arrive. Recipients called and said, "Hey, did you send noodles?" 2- There was no way to include a gift note with the order, which would have eliminated issue #1. I contacted Momofuku regarding same, they responded that they had received my query, nothing more. I will purchase again, but will not gifts until these items are resolved. 3#- I like the occasional email from places I shop. Momofuku sent SO MANY emails after I ordered that I fully unsubscribed. Thank you. Additional note: As I submitted this review, which, by the way is for all of the products, not just the chili noodles Momofuku prompted me to review other items. I hit the link to review another, took me to the order page! Oversell! Not needed.
CHARLES P.

United States
01/17/2023
I recommend this product
Flavor wasn't for me
The flavor of these noodles/flavor packs just wasn't for me. I wasn't expecting the flavor and found it to be kind of odd.
Mona B.

United States