WHAT'S INSIDE
Sichuan Peppercorn

Chili

Soy Bean

Wheat
Supply Chain Sale Tingly Chili Noodles | 20 Servings
Supply Chain Sale Tingly Chili Noodles | 20 Servings
Please enter a valid email address
The next generation of dried noodles, on sale for a limited time! 
Due to supply chain complications, we received a small shipment of Tingly Chili Wavy Noodles that have "Best If Used By" dates in late November or early December.  We think you'll love and finish these noodles before then, but since this label was printed, we've extended the best-by dates on our products by two months. Our team will be eating these into 2023! For our Tingly lovers, take advantage of this special offer and stock up for the season.
Our Momofuku Tingly Chili Wavy Noodles combine the convenience of packaged noodles with the restaurant-level flavor that Momofuku is known for. Plus our noodles are air-dried, never fried so they're as nutritious as they are delicious.  Each order contains 20 servings of noodles.
Our Tingly Chili Wavy Noodles come with an aromatic made from chili paste, Sichuan spices, and sesame oil. It creates the perfect balance of savory, spicy, and tingly flavors. 
Our noodles are different from instant ramen. They have 25% fewer calories and double the protein and zero mg of cholesterol.
Noodle Ingredients: Wheat Flour, Water, Salt.Sauce Packet Ingredients: Soy Sauce (Water, Sugar, Salt, Soybean, Wheat, Caramel Color, Yeast Extract, Malic Acid), Chili Paste (Water, Sugar, Soybean Oil, Spicy Paste [Capsicum, Spices, Salt], Ground Chinese Cabbage, Ground Garlic, Ground Ginger, Ground Carrot, Tomato Puree, Ground Onion, Ground Green Onion, Glucose Powder, Salt, Pepper, Sichuan Peppercorn, Anise, Galanga, Soybean, Yeast Extract, Food Starch-modified, Paprika Oleoresin [Canola Oil, Paprika, Capsicum Extract], Lactic Acid, Medium Chain Triglyceride Oil, Pepper, Sichuan peppercorn, Anise, Galanga, Barley),White Sesame Oil (Soy Oil, Sesame Oil).Contains: Wheat, Soy, Sesame
Servings: 5 per container, Serving size 1 package (95g), Amount Per Serving: Calories 300, Total Fat 1g (1% DV), Sat. Fat 0g (0% DV), Trans Fat 0g, Cholest. 0mg (0% DV), Sodium 1400mg (61% DV),Total Carb. 63g (23% DV), Fiber 2g (7% DV), Total Sugars 5g (Incl. 3g Added Sugars)(6% DV), Protein 11g (22% DV), Vit. D 0mg (0%DV), Calcium 16mg (2%DV), Iron 0.7mg (4% DV), Potas. 120mg (2% DV)
The sodium in our noodles comes from the soy sauce in our sauce packets. Soy sauce is inherently salty so if you're watching your intake, we recommend halving your sauce packet or cutting it with water to make a less-salty broth.
USE YOUR TINGLY CHILI NOODLES
Heat the oven to 400°F. Heat 2 tablespoons of olive oil over medium high heat, then add ground pork. Cook until browned on all sides, about 10 minutes. Remove and drain, reserving 2...

We think our Momofuku Dried Noodles are great on their own. Each comes with a sauce packet to add flavor to your noodles. But if you want to level up your experience, here are a few...
Simple ingredients, complex flavor
Wheat. Salt. Water. That's it. We partnered with A-Sha Noodles to make the most delicious noodles from wholesome ingredients. And our chef-approved sauces are all made from ingredients you know and love.

Convenience without compromise
Have four minutes? Then you can create a meal with Momofuku-level flavor. Our noodles cook in half the time as pasta — and thanks to our sauce packets, they taste great right out of the box. Say hello to your new weeknight staple.

Nutritious, meet delicious
Air-dried, never fried. A-Sha's 18-hour drying process sets our noodles apart. The result: 25% fewer calories than most instant noodles, double the usual amount of protein, and zero mg of cholesterol. It's quality you can taste.
Customer Reviews
84
reviewers would recommend this product
Write a Review
Ask a Question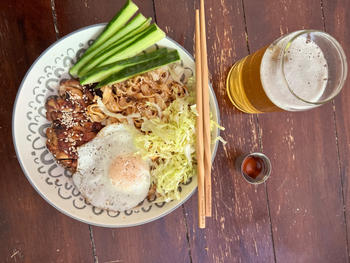 10/08/2022
I recommend this product
Noodles are great as always! One of the sauce packs leaked out in the package though.
Had to throw out 1 noodle pack, only reason for the 4 out of 5. Love the Tingly noodles as well as your other offerings.
Jack M.

United States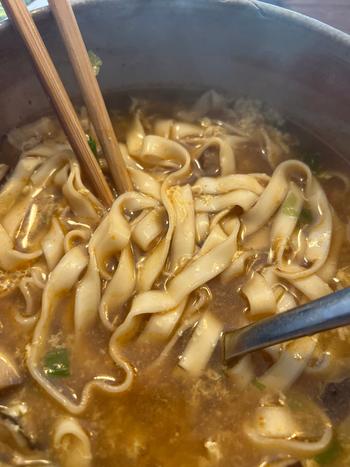 05/24/2022
I recommend this product
Tingly noodle hack
Sometimes I want a broth with my noodles. A quick broth with white miso, chicken stock, scallions, fish sauce, shiitake, and egg will pair exceptionally well with the chili oil condiment. If you need more heat, get out your chili crisp. So good!
Bill

United States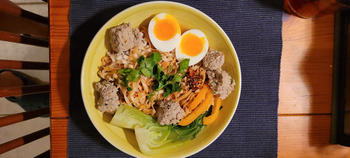 01/04/2022
I recommend this product
LOVE these noodles!
Bought tons of these noodles and the soy and scallion ones for myself and my kids away at school. Pity the tingly chili wavy ones haven't been available. They're easy to prep and everyone loves them. The crunchy chili is a keeper as are all the seasonings.
Sandra M.

United States
11/10/2022
I have not received my order
I have not received my order, I have been waiting forever for them
11/10/2022
I recommend this product
Yummy noodles!
They're quick, easy and delicious!
Amy L.

United States
11/10/2022
I recommend this product
Amazing!
The best. The. Best.
Tomo D.

United States
10/30/2022
I recommend this product
Faster Customer service service
Faster customer service than expected for a shipper error, not a shipping error. Best in the Biz!
Tylan B.

United States
faq
Chili Crunch
How do I use Chili Crunch?

Chili Crunch is ideal for adding a flash of heat to your favorite dishes and is perfect for topping dips, eggs, noodles, and more. Use Chili Crunch anywhere you would use hot sauce.

Is Chili Crunch vegan/vegetarian friendly?

Yes, Chili Crunch is vegan.

No, Chili Crunch is not certified Kosher.

Is Chili Crunch product Gluten-Free?

Chili Crunch does not contain wheat or any gluten-containing ingredients.

What kind of chilis are used?

Puya, Japones, and Chili de Arbol.

How many calories per serving are in Chili Crunch?

90 calories

How much sugar does Chili Crunch contain per serving?

Less than 1 gram and 1% DV added sugar.

Does Chili Crunch need to be refrigerated after opening?

Momofuku Chili Crunch should be refrigerated after opening.

What kind of oil is used in Chili Crunch?

Grapeseed oil.
More faq