Chili Crunch Variety Pack
$59.00
Regular price
$74.00
For those with no fear of flavor, our variety pack contains Original, Black Truffle, Extra Spicy, Ghost Pepper and Hot Honey Chili Crunch.
This is a carousel with a featured image and a set of thumbnails after. You can use the thumbnail buttons to navigate to a specific featured image slide.
Chili Crunch Variety Pack
$59.00
Regular price
$74.00
No fear of flavor? Meet the new Chili Crunch Variety Pack from the Momofuku Culinary Lab. 
This pack features our fan-favorite spicy-crunchy chili oil in four flavors, plus our new chili crunch flavored hot honey: Original, Extra Spicy, Black Truffle, Ghost Pepper, and Hot Honey. It makes the perfect gift for the hot sauce lover in your life.
Please note: Due to significant holiday demand, your order may ship up to 5 business days after your purchase. We appreciate your patience for our products. 
WHAT'S INSIDE
Original

Extra spicy

Black Truffle

HOT HONEY

ghost pepper

ORIGINAL CHILI CRUNCH
With three types of Mexican chilis, crunchy garlic and shallots, original Chili Crunch adds a perfect punch of heat and texture to your favorite dishes. It's a classic for a reason.

BLACK TRUFFLE CHILI CRUNCH
The difference between us and other truffle hot sauces? We sourced restaurant-quality black truffles so you get real truffle in every bite. There's nothing close to this.

EXTRA SPICY CHILI CRUNCH
For the true heat seeker, we added dried habanero peppers to double the pepper power of Chili Crunch. Get your glass of milk ready.

GHOST PEPPER CHILI CRUNCH
This spicy-spooky ball of flames marries the smoky-sweet flavor of Chili Crunch with the haunting heat of ghost peppers.
HOT HONEY CHILI CRUNCH
We combined our cult-favorite spicy-crunchy chili oil with premium wildflower honey to create the ultimate union of heat and sweet.
Customer Reviews
98
reviewers would recommend this product
Write a Review
Ask a Question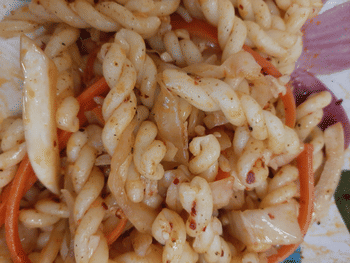 08/11/2022
I recommend this product
Jenny loves couch Chilli pack
Loving it! I'd recommend it to anyone who loves a kick!!!
Jinsuk T.

United States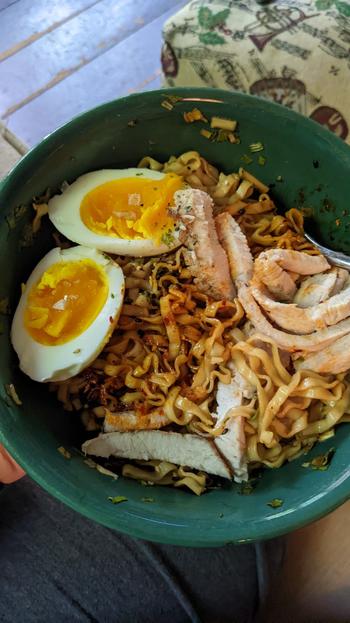 07/02/2022
I recommend this product
Noodles!
These make a delicious quick meal and are easier to dress up with veggies and protein. The truffle chili crunch is amazing on so many things... Scrambled eggs.
Juliet L.

United States
05/31/2022
I recommend this product
Restaurant flavours at home!
I ate soy&scallion, tingly and spicy. Three dinners over three nights and each one had different flavours. I watched David Chang's videos and did my best and each meal came out better than the one before. Tingly and spicy shrimp was my favourite. I marinated the shrimp with tingly salt. David Chang murmurs Agave all the time maybe can you sell one on the site? I cannot find it here.
Vera L.

Canada
01/04/2022
I recommend this product
step yo spice game up
i likeada spices better than other spices! step yo spice game up get deez momofuku'n spices
Devin K.

United States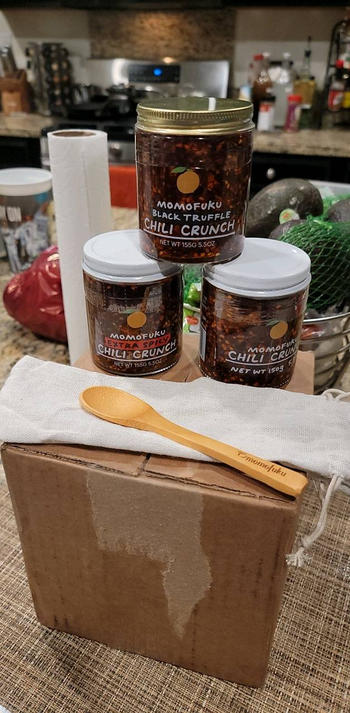 12/12/2021
I recommend this product
Great, Amazing, Ridiculous
Those are the words that describe the three jars I received. The original is so great on nearly everything. The spicy is amazing on pizza and my wife's homemade dumplings. Then there's the truffle, omg the truffle is just ridiculous, just a whole other lever of taste. Going to be checking out more products pretty quick here.
Pantalion S.

United States
11/21/2022
I recommend this product
Salt/sauce
All was well except one jar had leaked slightly. Wasn't bad enough for a replacement but y it had happened before
11/21/2022
Delicious Chili Crunch
The truffle chili crunch is good, but the truffle flavor doesn't come through. The taste is just like the Original chili crunch. I give it 4 stars because it is good but doesn't taste like truffle.
Diane

United States